Product Description
Products Collection
Product Description
One of the most compelling benefits of our QLP inverted tooth chain is its versatility and incredible durability. Whether you need a light-duty conveying or heavy-duty power transmission chain, the chain can be customised to meet your needs.
The chain is also corrosion-resistant. This means it can be used in harsh environments without worrying about rust or other types of damage. Its unique tooth shape reduces noise and vibration.
When you need a specific design, we can provide customised solutions based on what you need. Whether you require specific features, plans, materials, or specifications, our team can work to ensure you get a chain that fully meets your needs.
Are you looking for other chains? 
Leave your message below, and feel free to contact us!
FAQ
Question 1: Are you a Manufacturer or a Trading Company?
Answer:
We are a 100% chain manufacturer with 23 years of experience
Question 2: What should I provide to get a quotation?
Answer:
1. Type of the chain (with photos if available)
2. Pitch of the chain
3. Width of the chain
4. Length and quantity of the chain
5. Other specific requirements
Question 3:
How long is your manufacturing and delivery time?
Answer: 
Products are usually finished in 2 weeks, depending on the type and quantity. Also, please get in touch with us to check the delivery time to your destination.
Question 4: How long is your guaranteed time?
Answer: 
We offer a three-year guarantee if you purchase chains and matched sprockets together.
If you need chains only, a one-year guarantee can also be confirmed.
Question 5: Trade terms and Payment terms?
Answer:
We accept EXW, FOB, DDU, Door to Door. Payment terms, such as T/T, L/C, and Western Union, are acceptable. We also provide the service of Online Trading in this B2B platform.
Company Profile
Shipping Cost:

Estimated freight per unit.





To be negotiated
| | |
| --- | --- |
| Standard or Nonstandard: | Standard |
| Application: | Textile Machinery, Garment Machinery, Conveyer Equipment, Packaging Machinery, Food Machinery, Marine, Mining Equipment, Agricultural Machinery, Car |
| Structure: | Tooth Chain |
Samples:

US$ 100/Meter

1 Meter(Min.Order)

|

Order Sample
Customization:

Available

|

Customized Request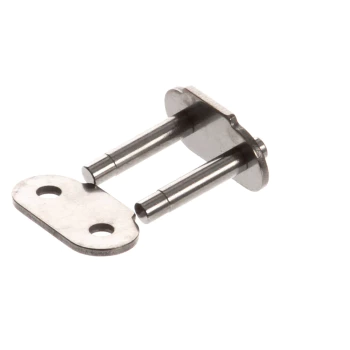 How does the lubrication method affect the performance of a drive chain?
The lubrication method used for a drive chain has a significant impact on its performance and longevity. Here is a detailed explanation:
Proper lubrication is essential for ensuring the smooth and efficient operation of a drive chain. It reduces friction, minimizes wear, and prevents corrosion between the chain's moving parts. The lubrication method chosen can affect the performance of the drive chain in the following ways:
Reduced Friction and Wear: Adequate lubrication forms a protective layer between the chain's moving parts, reducing metal-to-metal contact and minimizing friction. This helps to prevent excessive wear, elongation, and premature failure of the chain. The lubricant acts as a barrier, allowing the chain to operate with reduced resistance and improved efficiency.
Heat Dissipation: Proper lubrication helps dissipate heat generated by the friction between the chain's components during operation. This prevents overheating and the potential degradation of the lubricant, ensuring the chain can operate within its designed temperature range. Effective heat dissipation contributes to the longevity and optimal performance of the drive chain.
Protection against Corrosion: Lubrication provides a protective coating on the chain, safeguarding it against moisture, contaminants, and corrosive substances. This is particularly important in environments where the chain is exposed to water, chemicals, or harsh operating conditions. The lubricant prevents rust and corrosion, preserving the integrity of the chain and extending its service life.
Reduction of Noise and Vibration: Proper lubrication helps to reduce noise and vibration generated by the drive chain during operation. It acts as a damping agent, absorbing and minimizing the transmission of vibrations, resulting in smoother and quieter chain operation. This contributes to a more comfortable and productive working environment.
Selection of Lubricant: The choice of lubricant depends on various factors, including the application, operating conditions, temperature, speed, and load requirements. Different lubricants, such as oils, greases, or solid lubricants, may be suitable for different applications. The lubricant must be compatible with the chain material and should possess the necessary viscosity, temperature resistance, and lubricating properties to meet the specific demands of the drive chain.
Appropriate Lubrication Frequency: The lubrication method also includes determining the appropriate frequency for lubrication. Regular lubrication intervals must be established based on the chain's operating conditions and the manufacturer's recommendations. Insufficient lubrication or over-lubrication can both lead to performance issues, such as increased friction, poor lubricant distribution, or accelerated contamination buildup.
It is crucial to follow the manufacturer's guidelines and recommendations regarding lubrication methods, lubricant types, and lubrication intervals for the specific drive chain. Regular inspection and maintenance should be conducted to monitor the lubrication effectiveness and ensure proper lubricant replenishment.
By selecting the appropriate lubrication method and maintaining proper lubrication, operators can optimize the performance, reliability, and lifespan of the drive chain, contributing to smoother operation, reduced wear, and improved overall efficiency.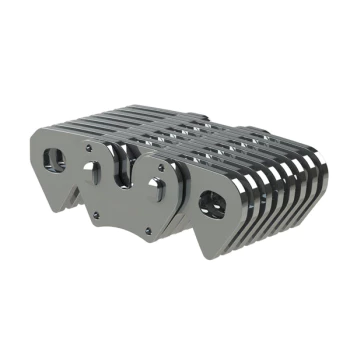 Can a drive chain be used in heavy-duty industrial applications?
Yes, drive chains are commonly used in heavy-duty industrial applications due to their ability to handle high loads, endure harsh environments, and provide reliable power transmission. Here is a detailed explanation:
In heavy-duty industrial applications, where large machinery and equipment are involved, drive chains offer several advantages:
Load Capacity: Drive chains are designed to handle heavy loads, making them suitable for industrial applications that require the transmission of substantial power and torque.
Durability: Drive chains are known for their durability and ability to withstand demanding conditions. They are designed to resist wear, fatigue, and shock loads, providing reliable performance over extended periods.
Harsh Environment Resistance: Industrial environments can expose machinery to extreme temperatures, dust, dirt, moisture, and chemicals. Drive chains are designed to withstand these harsh conditions, ensuring reliable operation and minimizing the risk of failure.
Flexibility and Adaptability: Drive chains offer flexibility in terms of design and customization. They can be adapted to various industrial applications, including conveyors, heavy machinery, material handling systems, and more.
Cost-Effective Solution: Drive chains are generally cost-effective compared to other power transmission systems. They provide reliable performance at a competitive price point, making them a preferred choice for heavy-duty industrial applications.
It is important to select the appropriate drive chain type, size, and material for the specific heavy-duty industrial application. Additionally, proper maintenance, including regular inspection, lubrication, and tension adjustment, is essential to ensure optimal performance and longevity of the drive chain in heavy-duty industrial environments.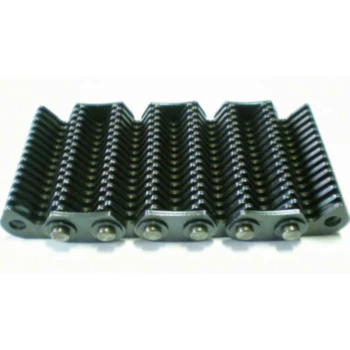 What are the signs of a worn-out drive chain?
A worn-out drive chain can significantly impact the performance and safety of a machine or system. It is important to recognize the signs of a worn-out drive chain to address the issue promptly. Here are some common signs to look out for:
1. Chain Elongation: Excessive chain elongation is a clear indication of wear. You can measure chain elongation by comparing the current chain length to its original length. If the chain has elongated beyond the manufacturer's recommended limit, it is a sign of wear and requires replacement.
2. Visible Signs of Wear: Inspect the drive chain for visible signs of wear, such as worn-out or distorted chain links, rollers, or plates. Look for signs of corrosion, pitting, or discoloration, indicating the chain's deterioration.
3. Chain Slack: Excessive chain slack, where the chain visibly sags or has too much play, is an indicator of wear. A properly tensioned chain should have a minimal amount of slack, and excessive slack suggests elongation and a need for replacement.
4. Noise and Vibration: A worn-out drive chain often produces increased noise and vibration during operation. If you notice unusual rattling, clanking, or grinding sounds, or if you feel excessive vibrations, it may be a sign of a worn chain.
5. Poor Power Transmission: A worn-out chain may struggle to efficiently transfer power, resulting in reduced performance and power loss. You may experience a decrease in acceleration, sluggishness, or difficulty maintaining consistent speed.
6. Poor Gear Shifting: In applications where the drive chain is connected to gears, a worn chain can cause difficulties in gear shifting, resulting in jerky or unreliable gear changes.
7. Increased Chain Tension: As a chain wears, it may require frequent tension adjustments to maintain proper alignment and operation. If you find yourself frequently adjusting the chain tension, it may be a sign of wear.
If you observe any of these signs, it is recommended to replace the worn-out drive chain promptly to avoid further damage and ensure the safe and efficient operation of the machinery.



editor by CX 2023-09-01