Product Description
Product Description
1. DIN8187 and DIN8188 form 35-36 / 06B-72B standard roller chains.
2. Side bow chains
3. Simplex / Duplex / Triplex / Multiple.
4. With attachment K1 / K2.
5. Surface: Shot Blasting Natural/Black/Blue/ Nickel plate/ Zinc plate.
1. Good quality, surface of chain is smooth, shiny and beautiful.
2. Chain is closely, tight.
3. Prompt Delivery.
4. Green Product.
5. International Approval.
6. Experienced Staff.
Vision Group is 1 of the largest manufacturers of Driving Chain, Conveyor Chain, Motorcycle Chain, Hoisting Chain, Agriculture Chain, Stainless Steel Chain, Dropped Forged Rivetless Chain, Long Pitch Conveyor Chain and so on.
GB/T, DIN, ANSI, ISO, BS, JIS.
ISO9001: 2000 and ISO1400: 2004.
 
Product Attribute
Product name
Transmission Standard Roller Chain

Surface Treatment

Shot Peening ,Tempering Oiling  ,Nickel-plated
Grease, zince plated, Heat Treatment ,Stain proofing
Carburizing ,Pre-stretched and anti-fatigue ,Quenching    
Product application
Industry machine,Agriculture, mining, metallurgy,
petrochemical industry, lifting
and transportation and other industries
Product Series

Series A, Series B, Heavy Duty
Zinc-plated, Nickel-plated
 SP series ,SH series
Double pitch series

material

Stainless steel and carbon steel

structure

Simplex/Duplex/Triplex

Port

Any sea port or airport in China

Brand
TV OEM
Payment

L/C, T/T, D/P, Western Union

Package

Chain, Plastic Bag, Color Box, Wooden Case. or OEM

A Series
03C,04C-1,06C-1,085-1,08A-1,10A-1,12A-1,16A-1,20A-1,24A-1,28A-1,32A-1,36A-1,40A-1,48A-1.

15,25,35,41,40,50,60,80,100,120,140,160,180,200,240
 

04C-2,06C-2,085-2,08A-2,10A-2,12A-2,16A-2,20A-2,24A-2,28A-2,32A-2,36A-2,40A-2,48A-2.

25-2,35-2,41-2,40-2,50-2,60-2,80-2,100-2,120-2,140-2,160-2,180-2,200-2,240-2.
 

04C-3,06C-3,085-3,08A-3,10A-3,12A-3,16A-3,20A-3,24A-3,28A-3,32A-3,36A-3,40A-3,48A-3.

25-3,35-3,41-3,40-3,50-3,60-3,80-3,100-3,120-3,140-3,160-3,180-3,200-3,240-3.
 

B Series
05B-1,06B-1,08B-1,10B-1,12B-1,16B-1,20B-1,24B-1,28B-1,32B-1,40B-1,48B-1,56B-1,64B-1,72B-1.
 
05B-2,06B-2,08B-2,10B-2,12B-2,16B-2,20B-2,24B-2,28B-2,32B-2,40B-2,48B-2,56B-2,64B-2,72B-2.
 
05B-3,06B-3,08B-3,10B-3,12B-3,16B-3,20B-3,24B-3,28B-3,32B-3,40B-3,48B-3,56B-3,64B-3,72B-3.
 
Heavy Duty 
08AH-1,10AH-1,12AH-1,16AH-1,20AH-1,24AH-1,28AH-1,32AH-1,36AH-1,40AH-1,48AH-1

35H,40H,50H,60H,80H,100H,120H,140H,160H,180H,200H,240H
 

12AH-2,16AH-2,20AH-2,24AH-2,28AH-2,32AH-2,40AH-2,

35H-2,40H-2,50H-2,60H-2,80H-2,100H-2,120H-2,140H-2,160H-2,180H-2,200H-2,240H-2.
 

12AH-3,16AH-3,20AH-3,24AH-3,28AH-3,32AH-3,40AH-3

35H-3,40H-3,50H-3,60H-3,80H-3,100H-3,120H-3,140H-3,160H-3,180H-3,200H-3,240H-3.
 

Double pitch Series
 
208A,208B,210A,210B,212A,212B,216A,216AH,216B,220A,220B,224A,224B,228B,232B

2040,2050,2060,2080,2080H,2100,2120
 

We also carry out OEM according to your requirements
Product Parameters
Our Advantages
Company advantages:
Own Import & Export License, The TV trade mark registered successfully in many countries, Sales network spread all over China, Products export to 65 countries in 5 continents.
Membership:
1. The member of China General Machine Components Industry Association.
2. The member of China Chain Transmission Association.
3. The member of China Chain Standardization Association.
4. The member of China Agricultural Association Machinery Manufacturers.
With our excellent trained staffs and workers, advanced and efficient equipments, completely sales network, strict QA systems. You are confidence that our premium qualified chain can meet all customers' specification and strictest quality standards.
WHY CHOOSE US
Comprehensive Product Portfolio We produce and supply a wide range of power transmission
products including drive chains, leaf chains, conveyor chains, agricultural chains, sprockets, and
couplings. This one-store-for-all shopping experience will significantly reduce your searching costs while
guarantee youfind what you want at 1 click.
Value Choice Products Our products are the best combination of quality and price, and you get what
you want within your budgets
Seasoned Sales Associates and Engineers We have 15 seasoned sales associates and 5 engineers;
on our team at your disposal any time when you need a helping hand. They are well trained with industry
know-now and will always respond to your requests within 24 hours.
100% Customer Retention Rate Our regular customers from overseas come back not just for our
premium quality products, but for the superior services that we've provided over the years.
FAQ
Q1: What's your average lead time?
A: It varies. Our regular end-to-end lead time is 1-2 months.. We also provide express shipments for rush orders. For details,please consult our sales associate.
Q2: Is your price better than your competitors given the same quality?
A: Definitely YES. We provide the most competitive price in the power transmission industry. If price disparity exists, we'll be more than happy to do a price match.
Q3: Can you make chains according to my CAD drawings?
A: Yes. Besides the regular standard chains, we produce non-standard and custom-design products to meet the specific technical requirements. In reality, a sizable portion of our production capacity is assigned to make non-standard products.
Q4: Can we inspect the goods before shipment?
A: Yes. You or your representative or any third-party inspection party assigned is allowed access to our facility and do the inspection.
Q5: What kind of payment method is acceptable for your mill?
A: We're flexible. We take T/T, L/C, or any other online payment methods so long as it's applicable for you.
Q6: What if I have any other questions?
A: Whenever in doubt, you're always encouraged to consult our sales associate any time – They will help you to your satisfaction.
Shipping Cost:

Estimated freight per unit.





To be negotiated
| | |
| --- | --- |
| Usage: | Transmission Chain |
| Material: | Alloy |
| Surface Treatment: | Polishing |
Customization:

Available

|

Customized Request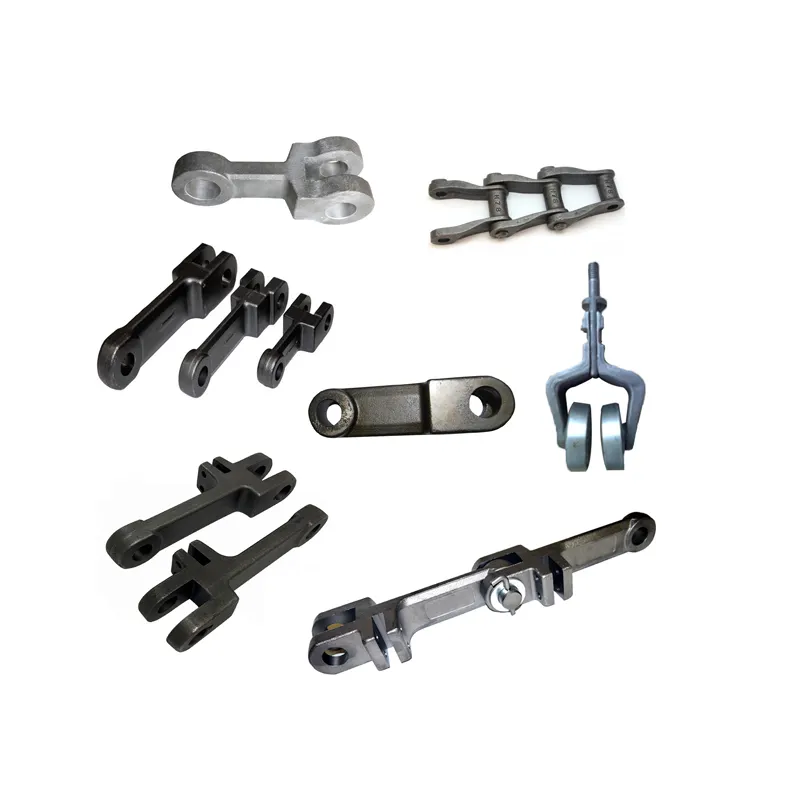 Can transmission chains be used in printing or packaging machinery?
Yes, transmission chains can be used in printing and packaging machinery. Here's a detailed answer to the question:
Printing and packaging machinery often require precise and reliable power transmission to drive various components such as conveyors, rollers, and printing plates. Transmission chains are well-suited for these applications due to their robustness, durability, and ability to handle high loads.
Benefits of using transmission chains in printing and packaging machinery include:
1. High Load Capacity: Transmission chains are capable of handling heavy loads, making them suitable for driving equipment such as printing cylinders, conveyor belts, and packaging rollers.
2. Precise Motion Control: Printing and packaging machinery often require precise motion control to achieve accurate printing, cutting, and folding processes. Transmission chains offer excellent positional accuracy, ensuring reliable and repeatable movement of components.
3. Reliability: Transmission chains are designed to withstand the demanding operating conditions typically encountered in printing and packaging machinery. They offer high resistance to wear, fatigue, and shock loads, providing reliable performance even in high-speed applications.
4. Versatility: Transmission chains are available in various sizes, pitches, and configurations, allowing for flexibility in adapting to different printing and packaging machine designs and requirements.
5. Easy Maintenance: Transmission chains are relatively easy to maintain. Regular lubrication and periodic inspections can help ensure optimal performance and prolong chain life.
When using transmission chains in printing and packaging machinery, it's important to select the appropriate chain type, pitch, and material based on the specific application requirements. Regular maintenance, including lubrication and tension adjustment, should be performed to optimize chain performance and prevent premature wear or failure.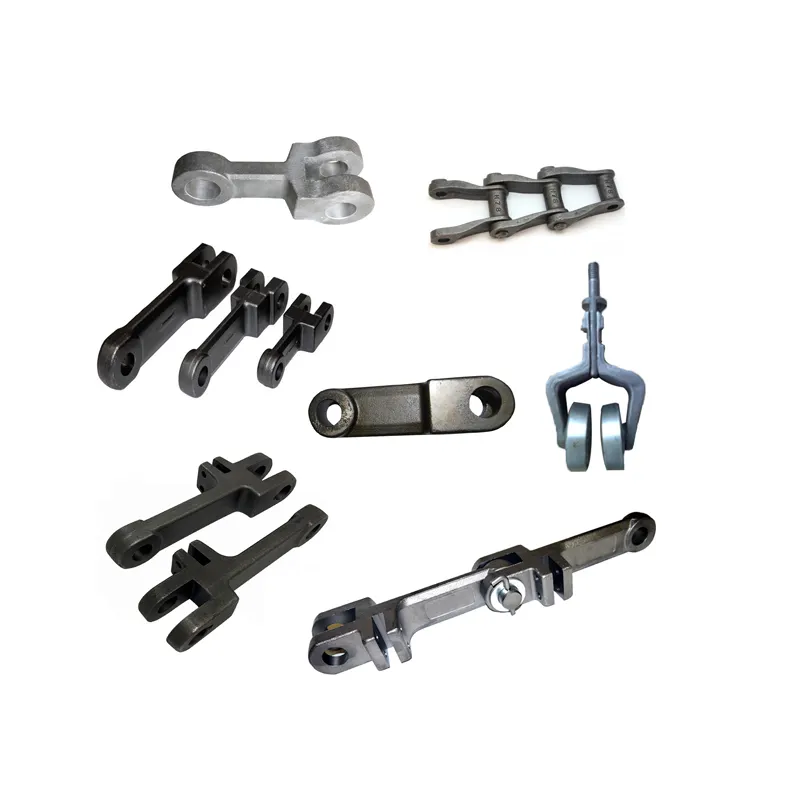 What are the benefits of using a high-strength transmission chain?
Using a high-strength transmission chain offers several advantages in various applications. Here's a detailed answer to the question:
1. Increased Load Capacity: A high-strength transmission chain is designed to withstand higher loads and transmit greater amounts of power. It provides enhanced load-carrying capabilities, making it suitable for applications that require heavy-duty operation.
2. Improved Durability: High-strength transmission chains are constructed using high-quality materials and advanced manufacturing processes. This results in superior durability, increased resistance to wear, and improved resistance to fatigue failure. It ensures that the chain can withstand demanding operating conditions and extended service life.
3. Enhanced Safety: The use of a high-strength transmission chain enhances safety in applications where there is a high load or the potential for sudden dynamic forces. It reduces the risk of chain failure, breakage, or unexpected downtime, minimizing the chances of accidents and ensuring a reliable and secure power transmission system.
4. Compact Design: High-strength transmission chains offer a higher strength-to-size ratio, allowing for a more compact and lightweight design compared to standard chains. This can be beneficial in applications with limited space or weight restrictions.
5. Increased Efficiency: High-strength transmission chains typically have lower friction losses, resulting in improved overall system efficiency. The reduced friction ensures efficient power transfer, minimizes energy waste, and contributes to cost savings.
6. Versatile Application: High-strength transmission chains can be utilized in a wide range of industries and applications, including automotive, manufacturing, mining, construction, and more. Their versatility makes them suitable for various power transmission systems.
7. Customization Options: Manufacturers offer a range of high-strength transmission chains with different sizes, pitches, and configurations. This allows for customization based on specific application requirements, ensuring optimal performance and reliability.
When considering the use of a high-strength transmission chain, it is crucial to assess the application's load requirements, operating conditions, and environmental factors. Consulting with a knowledgeable supplier or engineer can help in selecting the most appropriate chain for the intended application.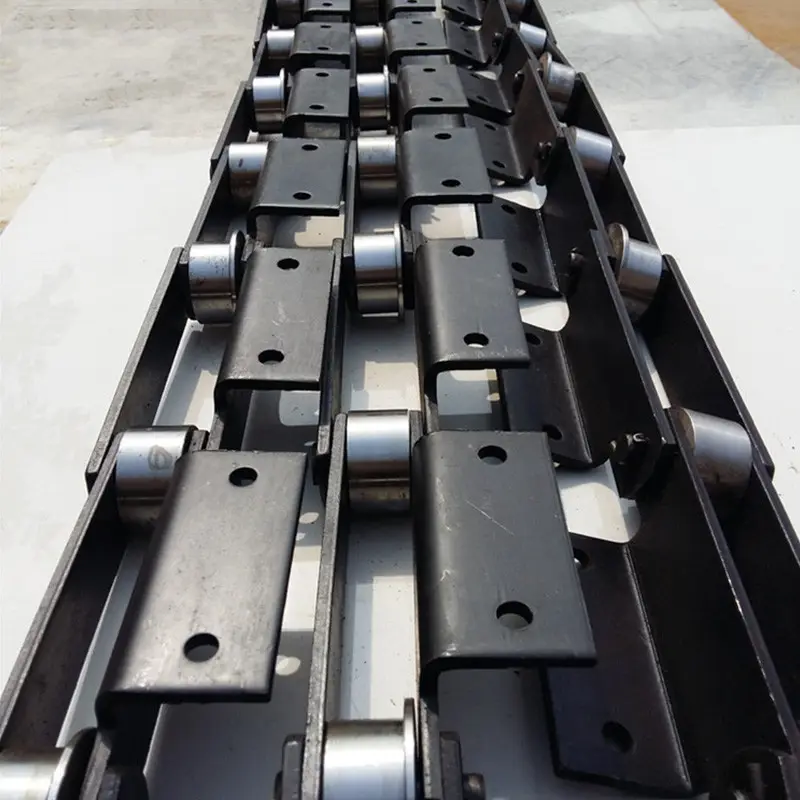 Are there specific lubrication requirements for transmission chains?
Yes, transmission chains typically require proper lubrication to ensure smooth operation, reduce wear, and prolong their service life. Here are some key points regarding lubrication requirements for transmission chains:
Clean and Adequate Lubrication: It is important to keep the chain adequately lubricated to minimize friction and wear between the chain components. Lubrication helps reduce heat generation and prevents metal-to-metal contact, which can lead to premature wear and failure.
Appropriate Lubricant Selection: Choosing the right lubricant is crucial for optimal chain performance. Factors to consider when selecting a lubricant include the application temperature, load conditions, speed, and environmental factors. Lubricants should have good adhesion properties, resist oxidation, and provide sufficient film strength to protect the chain surfaces.
Proper Lubrication Interval: Regular lubrication at appropriate intervals is necessary to maintain the chain's performance and reduce the risk of excessive wear. The lubrication frequency depends on the operating conditions and the specific lubricant used. Manufacturers usually provide recommendations for lubrication intervals based on the chain type and application.
Effective Lubrication Application: Proper application of lubricant is essential to ensure uniform coverage and penetration into the chain components. The lubricant should be applied to the inner link plates, roller surfaces, and pin-bushing interfaces. Excess lubricant should be removed to prevent buildup and contamination.
Environmental Considerations: In certain environments, such as dusty or dirty conditions, the chain may require more frequent lubrication to prevent the ingress of contaminants and maintain proper lubrication film. Additionally, in high-temperature or high-speed applications, special high-temperature or high-speed lubricants may be necessary.
Regular Inspection and Maintenance: Along with proper lubrication, regular inspection and maintenance of the transmission chain are essential. This includes checking for signs of wear, lubricant degradation, and proper tension. Any damaged or worn components should be replaced promptly to prevent chain failure.
Following the manufacturer's recommendations and adhering to the specific lubrication requirements for the transmission chain will help ensure optimal performance, reduce wear, and extend the chain's lifespan.



editor by CX 2023-07-24